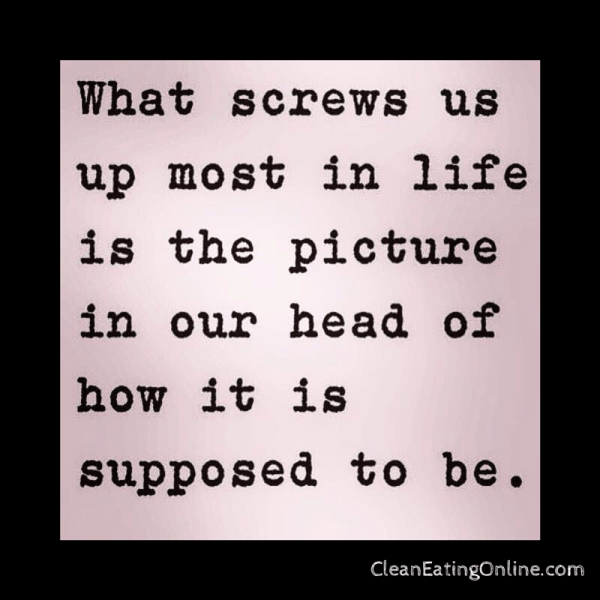 I'm on a mission, people –  a mission to stop "supposed".  We all need to drop this dreaded word from our vocabulary. "Supposed" gets us into a world of trouble, especially when it comes to achieving goals and facing challenges on the way to those goals.
Nothing will ruin my day more than ruminating on the way things are "supposed" to be. What usually gets me onto this line of thinking is when I'm having a difficult day. I get angry and start to believe that this shouldn't be happening. Then I start wondering why it's happening and why I'm being "punished". And what "lesson" am I'm supposed to be learning?
But guess what? Whatever is happening in my life IS supposed to be happening. Know how I know this? Because it's happening – otherwise it wouldn't be happening. Okay, I admit this sounds like circular logic but it's absolutely the truth. So many of us hold this picture in our mind about how our lives are supposed to be. The expectations we hold are often our undoing. Instead we can choose to let go.  This doesn't mean to sit back and let life happen to you. You are in control. Yes, the ship may be heading toward some rocks but YOU steer the ship to where you want it to go. You can design the life you desire without being rigid on how it's all supposed to unfold.
So let's all agree to ditch the "supposed" word. Find peace with whatever may be happening right now, regardless of whether it's "good" or "bad".