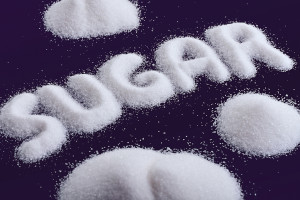 It's a brand new month and its time for a brand new challenge. On Monday, July 6th we will be starting a No Sugar Challenge and we'd love for you to participate.
Does the idea of giving up sugar seem overwhelming? Are you worried that you can't make it 7 days without sugar? You're not alone. Sugar has become an insidious drug for most of us. It has the same addictive properties as tobacco and alcohol, meaning the more you eat, the more you need to be satisfied. And when you start reading labels you quickly discover that sugar is in almost EVERYTHING.
When I first decided to begin this challenge, I considered doing it gradually. Then I did a bit of research and discovered that the best way to end sugar cravings is to cut sugar all at once. Why? Since sugar is essentially an addictive drug, going cold turkey is the most effective method, otherwise the addiction center in the brain continues to get triggered. So the "slow and easy" strategy is NOT the way to go.
So let's DO THIS! It's only 7 days. you can do ANYTHING for 7 days. And if after that time you decide to go back to sugar then that's totally OK. Giving up sugar, even briefly, will increase your energy level, may help with weight loss, stabilize your moods and end your obsession with food.
You'll receive your first challenge on Monday morning, July 6th (EST). We are going to totally rock this challenge!