Pumpkin Pie Cupcakes
These cupcakes are rich in vitamin A, which helps to keep skin and hair healthy. Only 111 calories per cupcake too!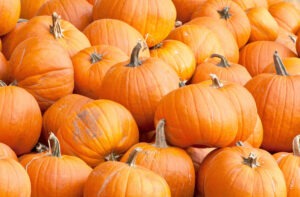 Author:
Clean Eating Online
Ingredients
½ cup all-purpose flour
¼ teaspoon baking powder
¼ teaspoon baking soda
¼ teaspoon cinnamon
⅛ teaspoon ground ginger
⅛ teaspoon nutmeg
⅛ teaspoon salt
¼ cup sucanat or turbinado sugar
2 tablespoons butter, softened
1 egg white
¼ cup canned pumpkin puree
2 tablespoons skim milk
1 teaspoon vanilla extract, divided
8 mini muffin liners
2 tablespoons lowfat cream cheese, at room temperature
2 teaspoons butter
2 tablespoons confectioners' sugar
2 tablespoons nonfat plain yogurt
Grated zest of 1 lemon
Instructions
Heat oven to 350°F. Mix flour, baking powder, baking soda, cinnamon, ginger, nutmeg and salt until combined. Set aside. Mash granulated sugar and butter in another bowl until combined. Stir in egg white, then pumpkin, milk and ½ teaspoon vanilla. Add dry ingredients; stir until just combined. Pour batter into lined mini muffin cups to three quarters full. Bake until cupcakes spring back to the touch, 10 to 15 minutes. Beat cream cheese, margarine and confectioners' sugar in a bowl with a hand mixer until smooth. Add yogurt and remaining ½ teaspoon vanilla; beat until combined. When cupcakes cool, frost and garnish with zest.
Nutrition Information
Calories:
111
Fat:
4 g
Carbohydrates:
14 g
Protein:
2 g