This recipe is simple and delicious!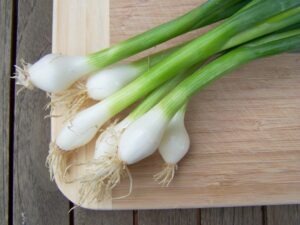 (photo courtesy of gardenswag.com)
Ingredients:
3 tablespoons rice vinegar
2 tablespoons soy sauce
2 tablespoons fresh ginger, finely grated
4 (6 -8 ounce) cod fish fillets, skinless
coarse salt
fresh ground pepper
6 scallions, green tops only
Instructions:
In a large skillet, combine vinegar, soy sauce, and ginger. Season both sides of cod with salt and pepper; place in skillet with vinegar mixture. Bring to a boil; reduce heat to a gentle simmer. Cover and cook until fish is almost opaque throughout, 6-8 minutes.
Meanwhile, cut green parts of scallions into 3 inch lengths; thinly slice lengthwise. Scatter over fish.
Cook, covered, until fish is opaque throughout and scallions are just wilted, about 2 minutes.